About Gesheng
Founded in 1965, Gesheng develops and manufactures specialty wire netting processes for the metal industry. Our main product categories are: Stucco Netting, Gabion netting, Galvanised Wire Netting, galvanized wire netting PVC coated, Poultry Wire Netting, Chicken Wire netting, Solid-drawn weldless netting, Woven Stainless Steel Netting, Wicker Netting,Conveyer woven netting, Hex Netting, Fence Wire, Fence Netting, Bird Netting.
Gesheng wire netting has grown to become North China's leader in the manufacture and distribution of a complete line of industrial gratings and wire netting. With 19 locations in the China and H.K, Gesheng is ready to serve you.
Gesheng wire netting is a family-oriented company providing excellence in quality and service while caring for the needs of our customers, employees and their families. Our netting product will always meet or exceed customer expectations and requirements for alloy chemistry, appearance, uniformity and delivery at a competitive price. The employees of Gesheng wire netting are our greatest asset. Together we will work to maintain growth and secure Gesheng wire netting place as a leader in our industry.
Statement of Quality Policy
Gesheng wire netting is committed to meet or exceed the quality expectations of our customers. These quality expectations will be upheld without compromising other responsibilities or objectives. Gesheng wire netting regards satisfying our customers as a key component in assuring long-term business success. Therefore, the activities of all employees are customer satisfaction focused.
A formal quality management system serves as the foundation for assuring customer satisfaction. It also provides the basis for continuous improvement in quality. The executive management of Gesheng wire netting is committed to providing the environment and any necessary resources for effective implementation of the quality system.
Wire Netting Products
Bird Netting,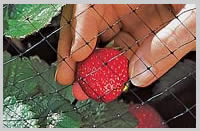 Stucco Netting, Gabion netting, Galvanised Wire Netting, galvanized wire netting PVC coated, Poultry Wire Netting, Chicken Wire Netting, Solid-drawn Weldless Netting, Woven Stainless Steel Netting, Wicker Netting, Conveyer Woven Netting, Hex Netting, Fence Wire, Fence Netting
Wire Product
Fencing wire,Wire Forms, Wire Baskets, Spring Wire Fiberglass tape Decorative wire mesh Geogrids Wire mesh shelving Gabion mattress Gabions Fence postSteel wire mesh Stainlesss Steel Wire Security fence geotextile wire hanger rubber hose hydraulic hose noise barrier extruder screen fiberglass screen wire grid perforated metal perforated metal
Netting Fence Product
Sports netting,
Amusement play netting,
electrified netting fence,
Deer Netting,
rabbit netting fence
Expanded metal
Welded wire mesh
Spring wire
Perforated metal
Expanded metal mesh
Wire cages
Stainless steel wire cloth
Wire mesh partitions
Wire shelving rack
Wire rack
Highway guardrail
Conveyor belts